Home Alarm & Automation Installation in Phoenix
Discount Near Me Online Directory Connecting You to Local Security Services in Metro Phoenix.
Alarm System Installation
24/7 Monitoring
Control Panel
Doorbell Camera
Motion Sensor
Door Sensors
Discount Near Me connects you with local residential and commercial alarm system installers in the Metro Phoenix Area. Have an alarm system and smart home automation system installed that enables you to monitor your home security through your cell pone or other mobile device. Turn your home into a smart home with the setup of an automation system that enables you o to control your thermostat, lights and more remotely from anywhere in the world with your mobile device.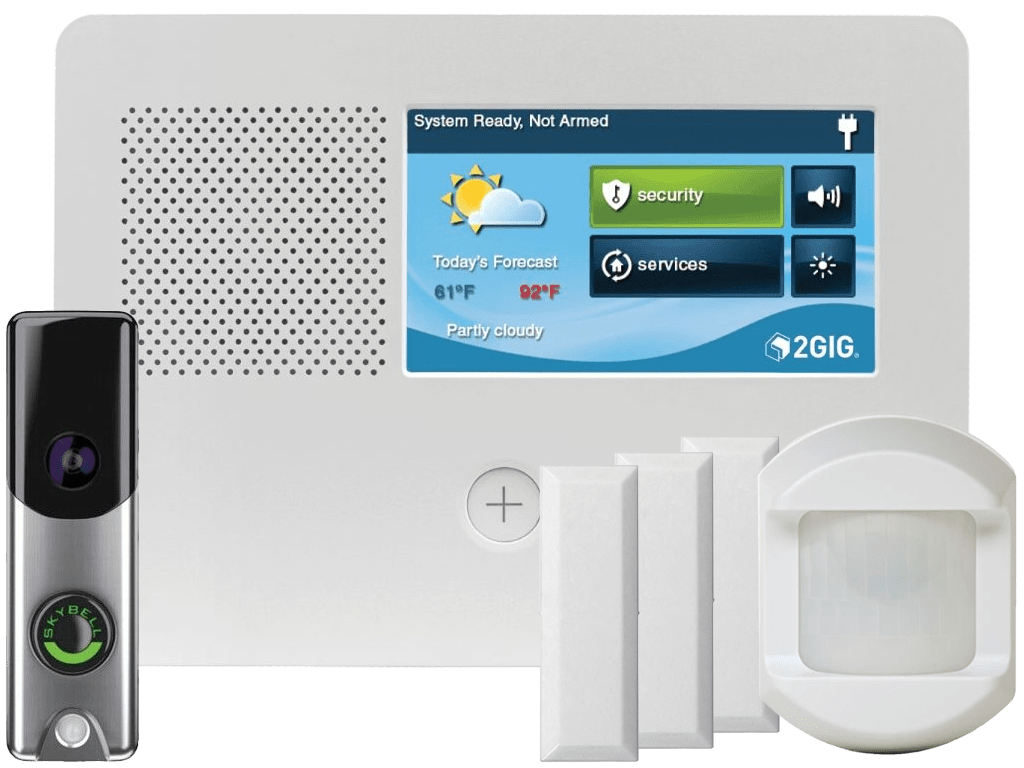 Free Smart Home Security System!
Receive a free touch screen home alarm control panel, doorbell camera, motion sensor and door sensors. Get the latest and most advanced all-in-one home security and management system. Intuitive and user-friendly control panel interface. See who is at your door from anywhere in the world with a home security doorbell camera!*
* Additional hardware and service may be required for use of different features. Hardware, brand, software and apps may differ than shown in images. Alarm monitoring service and other terms, conditions and costs may apply. Contact us for complete details.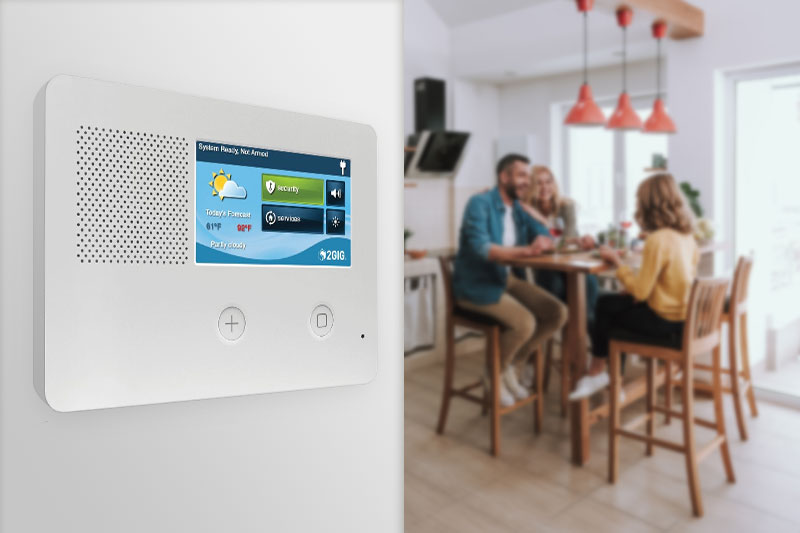 Control Panel
Intuitive, user-friendly, color touch screen interface panel providing you convenient access to your home security system. GSM (cellualr) radio connections means added security. no more concern with cut phone lines or the need for residential phone service. Control lighting, HVAC, and other Z-Wave appliances right from the panel, web-enabled phone, or the internet. No need for extra hardware—it's all contained within the control panel.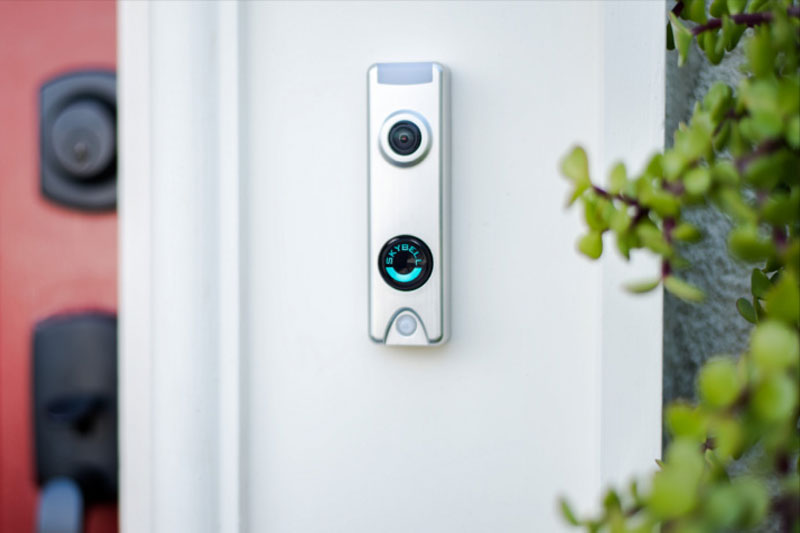 Doorbell Camera
See who's at the front door with doorbell camera. Two-way voice through the camera app lets you speak to visitors at the door, from anywhere. A smart doorbell camera and other additional security video cameras will automatically notify and send you a video clip when someone disarms the security system, is at your front door or sets off the alarm.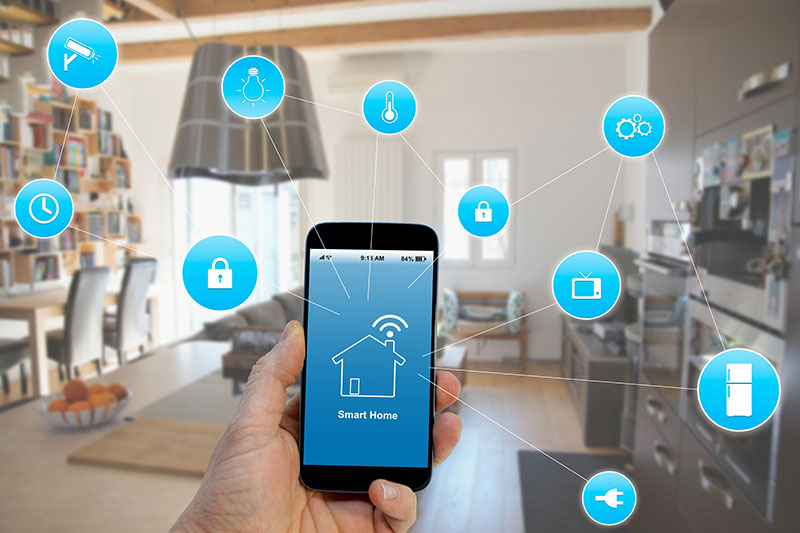 Home Automation
Control your entire home with just one tap. Whether you're waking up or going to bed, your home can be the way you want it, instantly. Smart home security means smarter home automation. With real-time data from the security sensors and connected devices around your home, a smart home security systems detects patterns and takes smarter actions on your behalf than standalone devices can.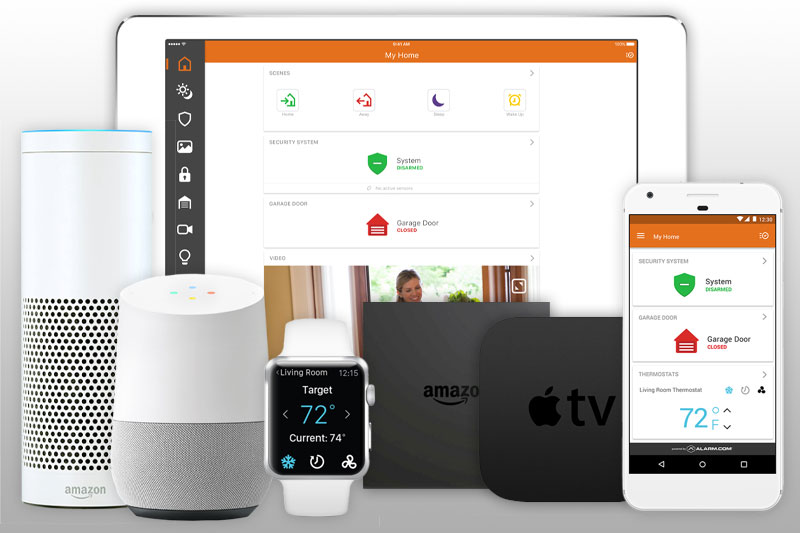 24/7 Monitoring & Control
Control and monitor your whole home from from your mobile device, smart TV or smart speaker. Whether you're at work, on vacation or just relaxing in front of the TV, your home's security, access and comfort is right at your fingertips. Secure your home, dim the lights, view alerts, watch live video and even answer the door with just a few clicks on your mobile device or tablet.
Connecting You to Local Alarm Installers in Metro Phoenix